Elevate Your Wedding with Our Signature Arches & Champagne Cart
Step into a world where every wedding detail is designed to stand out and leave a lasting impression. At Epic Events by Booth, our Wedding Arch Rentals are more than mere structures; they are masterpieces crafted with love, precision, and a touch of magic.
Spotlight Features:
Luna: Towering at a majestic 9.5 feet, Luna is not just an arch but a statement. This massive circular arch becomes the quintessential centerpiece, defining grandeur and elegance.

The Drifter: A true testament to craftsmanship, The Drifter stands at 8.5 ft tall and 8 ft wide. Each inch of this hand-built marvel tells a tale of dedication, passion, and artistry.

Our Champagne Cart, Daphne, ensures that the celebrations never stop. An embodiment of sophistication, she serves your guests with bubbly delight, adding sparkle to every toast.
Meet Our Team Of Epic Arches & Carts
Whether it's the ethereal charm of Luna, the artistic brilliance of The Drifter, or the timeless elegance of our other arches, your wedding backdrop will be nothing short of stunning.
The
Tri-Peaks
I want unique, you say? Well, The Tri-Peaks says it all with their gorgeous tiered triangle shape this versatile arch can be positioned in any way you want it. They were designed and built by Epic Arches, LLC for a styled shoot to represent mountains for a Winter Themed shoot. If you want something BOLD and non traditional The Tri-Peaks is your arch! Add our Birchwood trees for a very woodsy feel.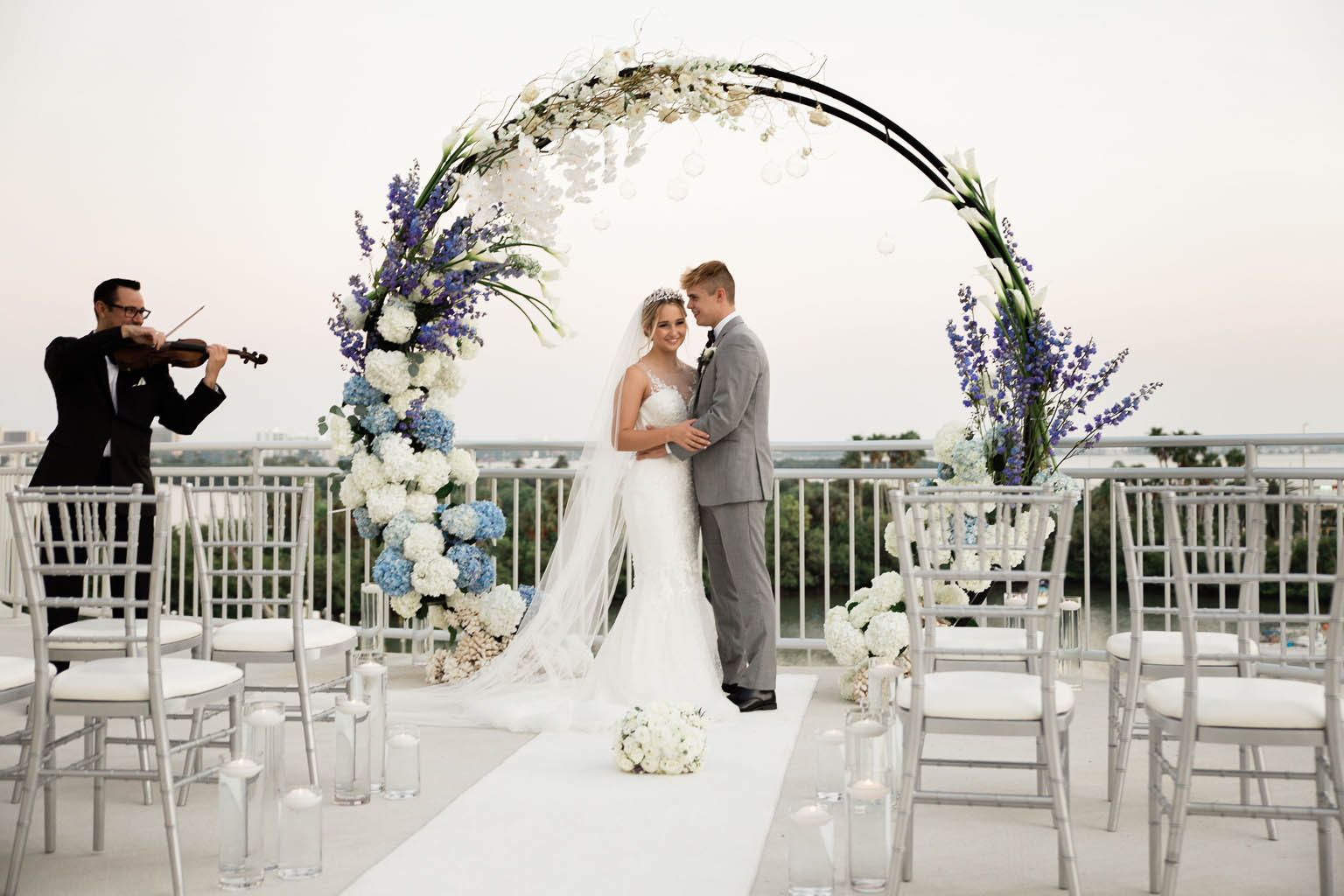 Luna
Oh Luna, she has stolen the hearts of so many people! Luna is our very special 9.5ft tall by 9.5ft wide Moon Gate Arch. She is made up of black steel and she truly turns the heads of everyone who passes by no matter where we set her up. The true beauty of Luna is she is an open canvas. She can be dressed up so elegantly or maybe you're looking for more tropical, any theme you are looking for she will fit in perfectly no matter what.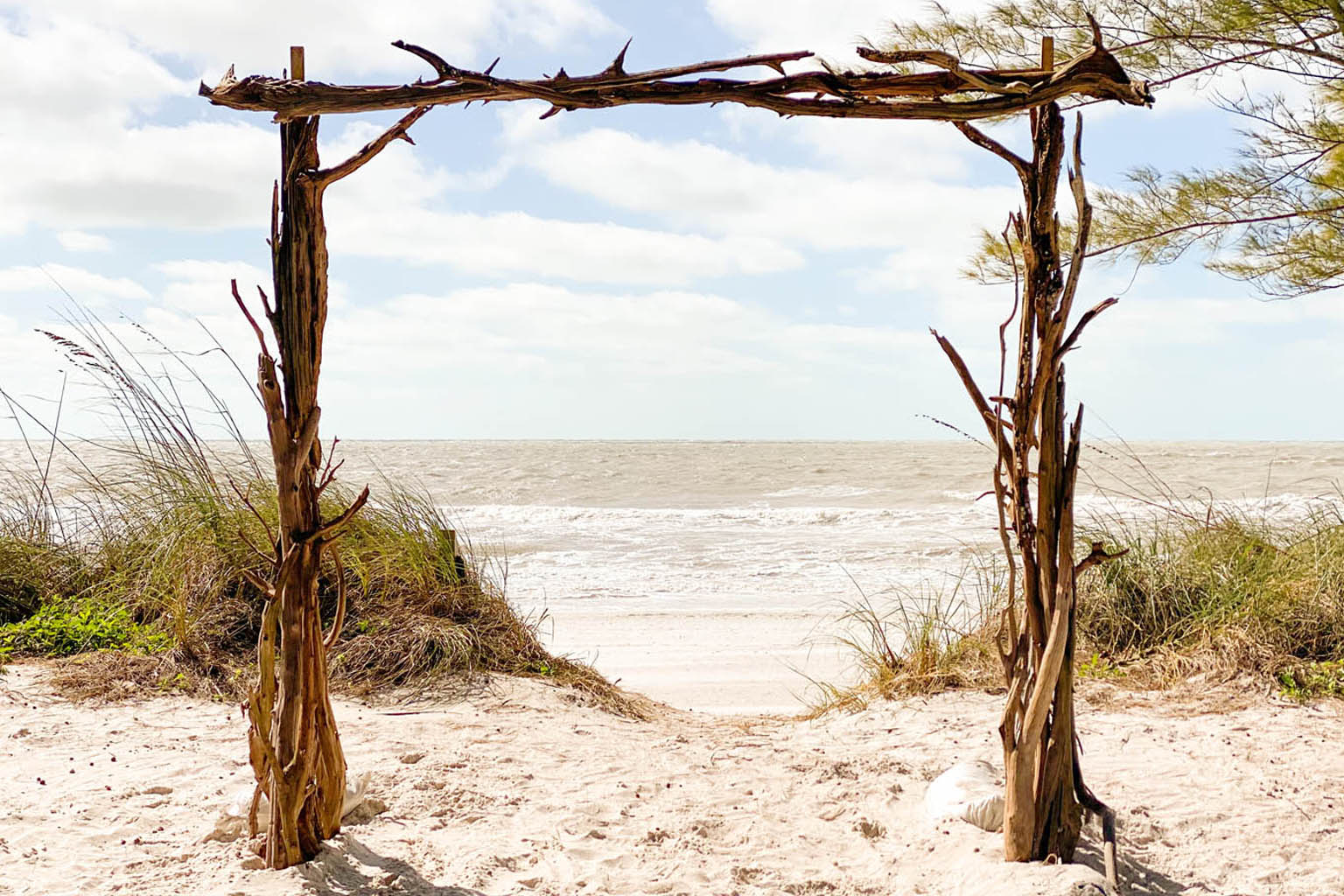 The
Drifter
What can we say about this natural beach beauty? This Real, Natural Driftwood Arch is approximately 8.5ft tall by 8ft. wide, hand built and is truly a piece of Art! Each piece of driftwood was hand selected and methodically placed to create this stunning masterpiece! There isn't much décor you need on this arch. The Drifter is the perfect arch for a beach wedding or event. The Drifter was designed and built by Epic Arches, LLC.
Trey
Trey is becoming one of the photographers and crowd favorites. This handsome, hand built, wooden Triangle Arch is 9ft tall by 7ft wide and dressed in a gorgeous Dark Walnut stain. Trey is perfect for boho, rustic, barn, beach, park or even a backyard themed wedding or event. You don't need a lot of decor to make this arch beautiful. He's stunning all by himself. Trey was built and is the brand of Epic Arches, LLC.
Victoria
Sweet, Dramatic, Elegant, and Classy is the best way to describe our beloved Victoria. Victoria is our lavish, hand built, white wooden Victorian Wedding Arch. The detail of this Queen is like no other, with gorgeous wagon wheel brackets, the custom molding on her crown down to the exquisite design of her posts. Victoria stands about 9ft tall and is about 8ft. wide. She will look ravishing no matter where you have your wedding or event. Victoria will surely bring class and elegance to any setting. Victoria was designed and built by Epic Arches, LLC.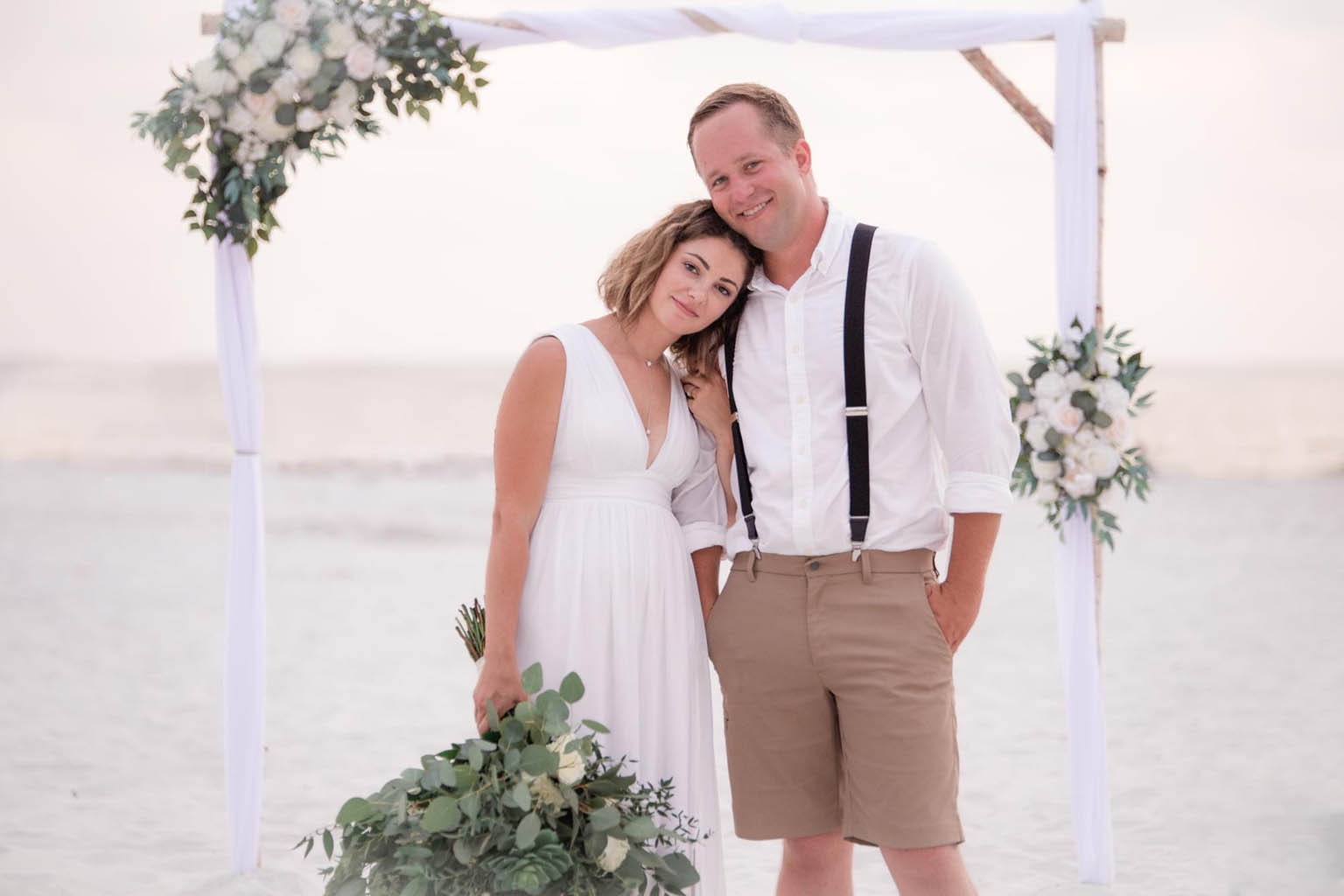 Birch
Jr.
This is Birch Jr., our single Birchwood Arch. Birch Jr. is made up of REAL Birchwood and is a beautiful, elegant yet rustic arch that will surely have your guests talking about it for years to come. Every time you look at your wedding pictures you will just fall in love with him all over again.
Stella
Stella is our Golden Circle Arch and has already become Belle of the Ball! Stella was rented 3 times within an hour of Stella's arrival! I suppose that speaks volumes for this beautiful lady! Stella is the perfect arch for a backdrop, proposal, baby shower or wedding arch! Stella is 7ft. tall by 7ft. wide.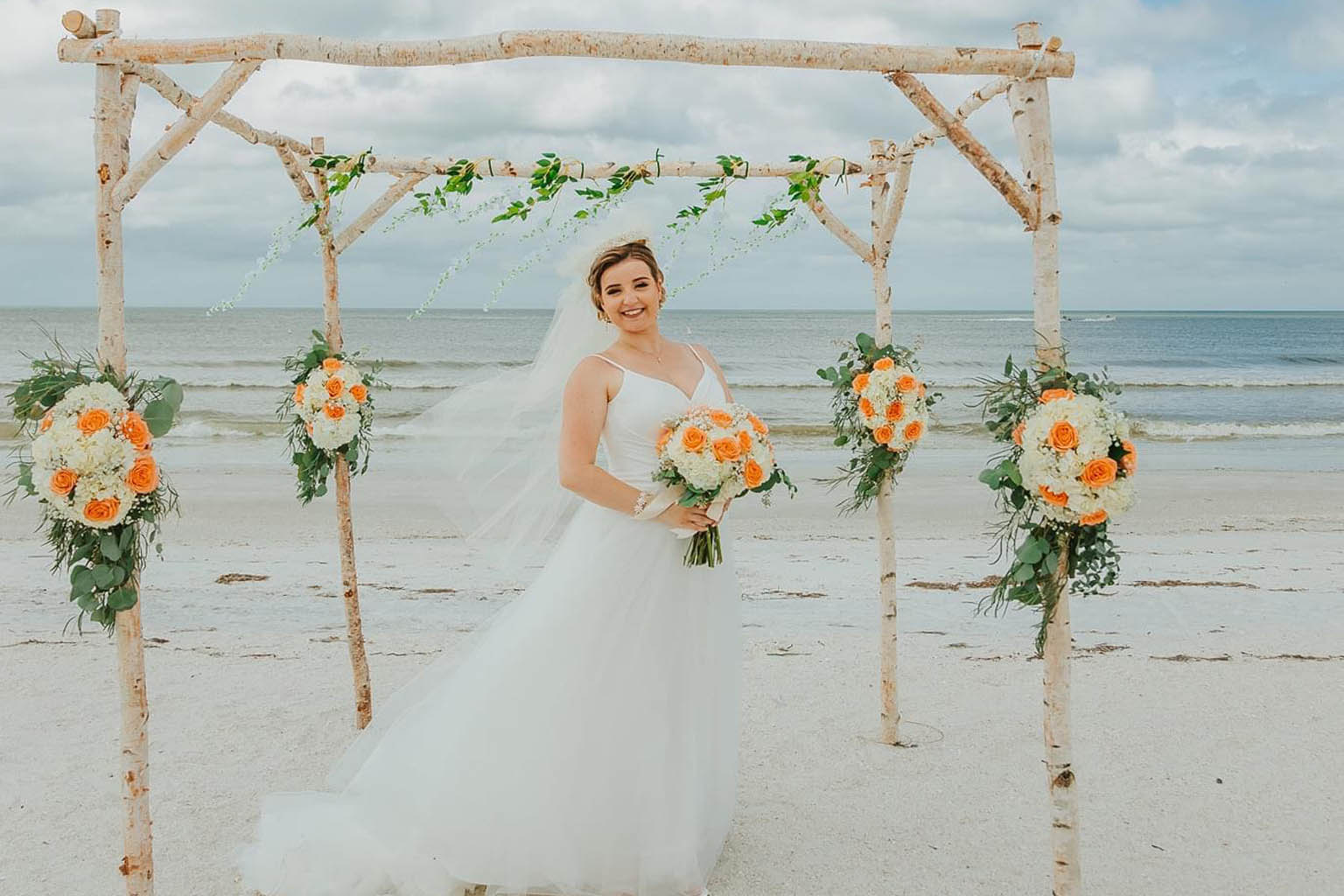 Birch
Meet Birch, he is our Birchwood Chuppah or 4 post arch. If you want to make a statement, then look no further than this guy as he is a strong unique 7ft x 7ft REAL Birchwood Wedding / Events Arch.
Hannah
Isn't Hannah, our Heptagon arch, ravishing with her boho arch piece with amazing blooms and pampas grass? Ugh! The possibilities are endless with her! She's so simple but yet makes a bold statement! Hanna is 7.5ft. tall by 7ft wide and this rustic beauty make the perfect arch or backdrop for any wedding or photo ops area.
Wally
Wally is our spunky dark walnut wooden arch! Wally is perfect for your rustic themed weddings or events. Dress him up or leave him naked either way he will add some spice to your life.
Daphne
Meet Daphne, she's not an arch but she is a gorgeous Champagne Cart we had imported from England. She is the perfect addition to our beloved "Victoria". Such elegance, such class, Daphne will surely be the talk of Cocktail hour. Everyone loves Daphne.
Your Vision, Our Enchanted Journey: Arch & Cart
From our captivating named arches to the delightful Daphne champagne cart, make your event truly memorable. Secure the perfect piece for your special day.
Your Vision, Our Enchanted Journey: Arch & Cart
From our captivating named arches to the delightful Daphne champagne cart, make your event truly memorable. Secure the perfect piece for your special day.